Having already captured their Destination Wedding in Japan, we knew we were in for another completely epic day to celebrate Charlene and Leon in Brisbane! This fun second celebration took place at Charlene's parent's home and we captured some truly stunning Shorncliffe Pier Wedding Photography too.
We loved just how much variety Charlene fit into her two Weddings. Blonde for one, brunette for the next! Five plus dresses, multiple shoe changes and a totally different theme for this day. With daisies, light-up sneakers, twirly dresses, an ice-cream bar and funky sunglasses, it had a retro-fun feel to it! The whole event was so down-to-earth and thoughtful. From kids performances, outdoor games and a special enactment of a childhood tradition with her father at the pier, the day was truly personal, romantic and totally just them.
Photographing at Shorncliffe Pier in Brisbane is always such a pleasure – because it has such a variety of different landscapes! From rocks, to beach, to rolling hills and trees, to the stunning pier itself, we were in photography heaven!
We loved that the reception was also outdoors, overlooking the waters. Yes, there's always that slight risk of bad weather, but in this case, it seriously paid off! The weather was perfect and the open air was refreshing.
Thank you Charlene and Leon for having us come along to not one, but two adventures capturing your memories and love for each other. It really was our pleasure!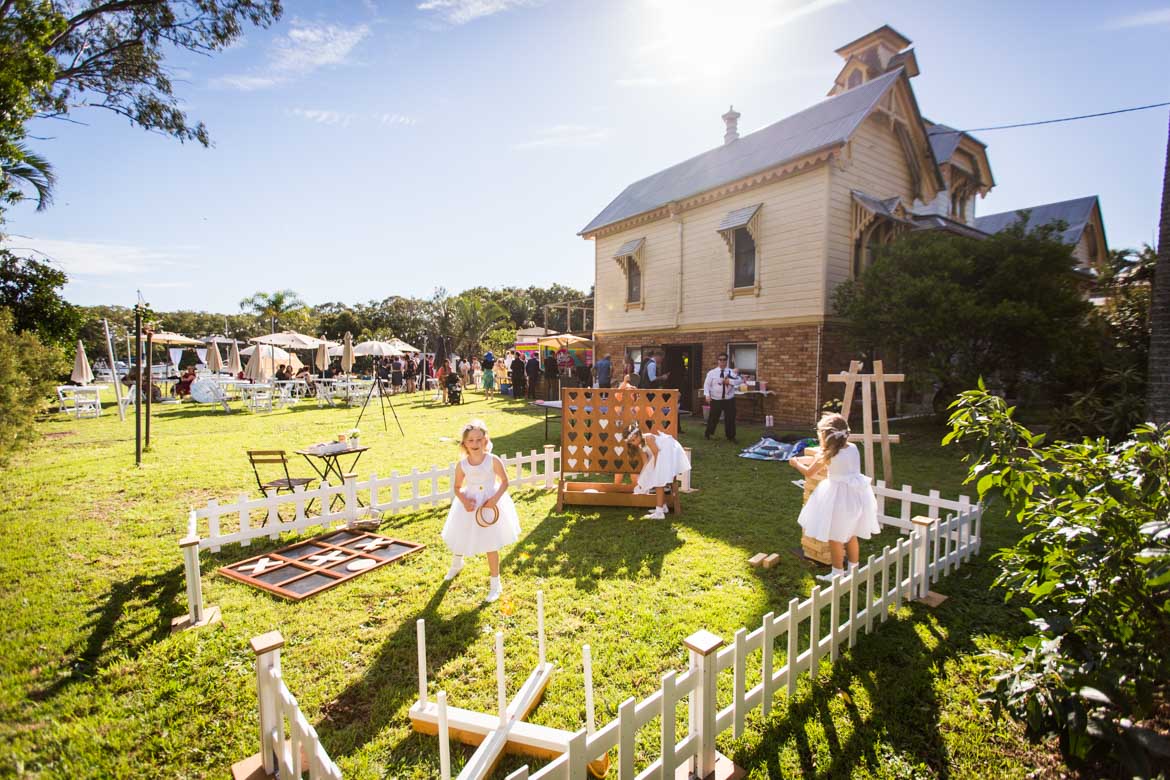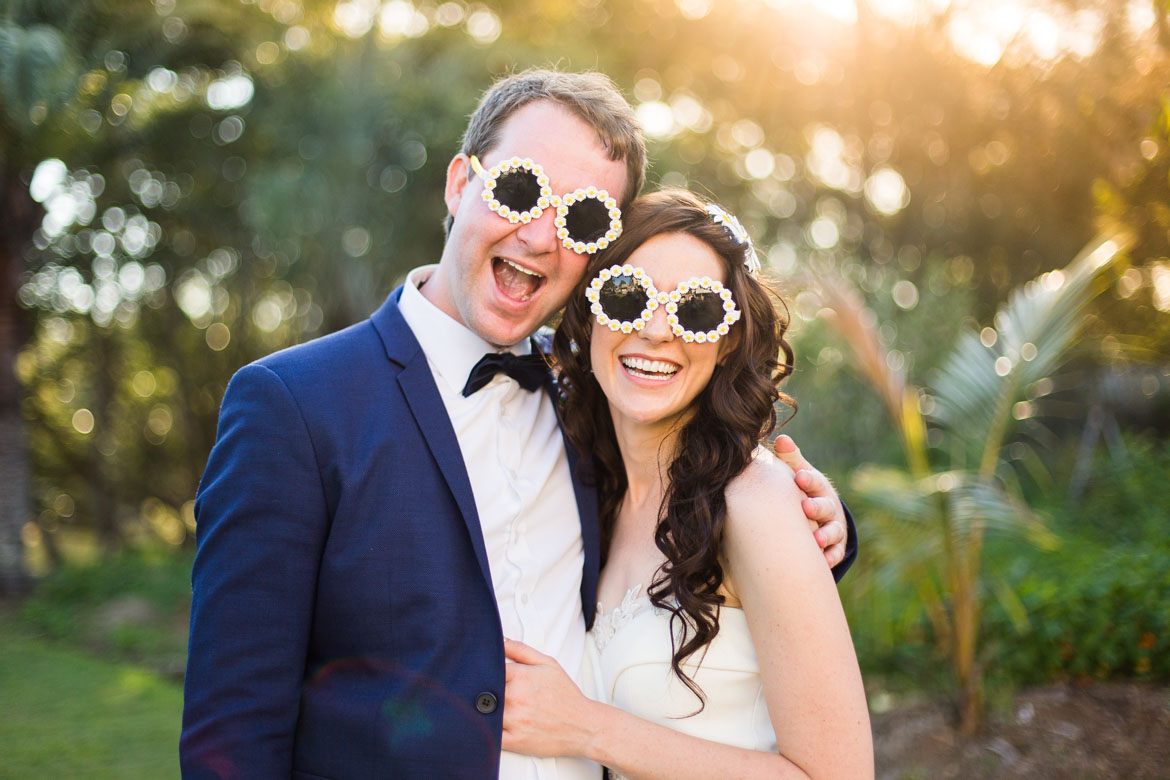 Suppliers
Wedding Venue – Private Residence In Shorncliffe
Photography location – Shorncliffe Pier and foreshore, Curlew Park
Shorncliffe Photographers – Alana and Cameron, Sunlit Studios
Videographer – Lemon Tree Film House
Hair – Lawdy Miss Claudy Glamour Van
Make-up – Blush and Bangs
Celebrant/Minister – Fr James O'Donoghue
Brisbane Wedding Photographers, Brisbane Wedding Photography, Candid Wedding Photos, Natural Wedding Photos, Gold Coast Wedding Photographers, Gold Coast Wedding Photography, Vibrant Wedding Photos, Beach Wedding Photos, Beach Wedding Photography, Outdoor Wedding Ceremony Photography, Shorncliffe Pier Wedding Photography
Want us to capture your Brisbane Wedding? Contact us today!