On a bright sunny Saturday, Nadine and Josh tied the knot at the Queensland Maritime Museum, directly under the story bridge. We then battled the crowds at South Bank to capture some truly gorgeous photographs, (you'd never know just how many people were around!) before having one of the most delicious meals I've ever had at Factory 51, for their rustic Wedding reception. This Brisbane Factory 51 Wedding was such a pleasure to photograph. Having now photographed Nadine's family on four occasions, it was really special to see everyone again and enjoy yet another beautiful beginning!
Words from Nadine:
My favourite detail was my HUGE native bouquet which my mum, grandmother and Aunty put together from flowers bought at the markets. A few days before the wedding, unexpected warm weather had bloomed the native orchids growing in my grandmother's garden, the exact same plant that she had cut her own wedding flowers from more than 50 years earlier. A sign! It was so special also include those and to hold such a lovely piece of history in my hands all day. Another sentimental touch was the gold birds pinned on my veil, which my great grandfather had commissioned for his new bride many years ago. Every woman in my family has since worn them on their special day too and I've always loved looking back on old family wedding photos searching for the birds!
My sister made my cake, my dad built our lawn games … I could go on. To future brides (and grooms), I would suggest you work out what's important to you and direct your budget that way. I have no regrets about arriving in my parent's car and doing some DIY – and are so glad I splurged on a great makeup artist, delicious food and great photographers.
Working with Alana and Ray was seamless. I'd met Alana many years ago when she did my family photos (when there was just 6 people, not our tribe of 13) then again three years ago at my sisters wedding. This time she was just one of the family, making everyone feel relaxed and having fun. They really captured the warm and fuzzy stuff too, like a (albeit teary) first look with my dad which was a moment I'm so glad was caught on camera.
On the day I was so nervous, but everything lifted the moment I stepped down the isle and saw my new husband there – tears and all. It truly felt that we were the only people that mattered in that moment. We just felt so much love all day from all our friends and family!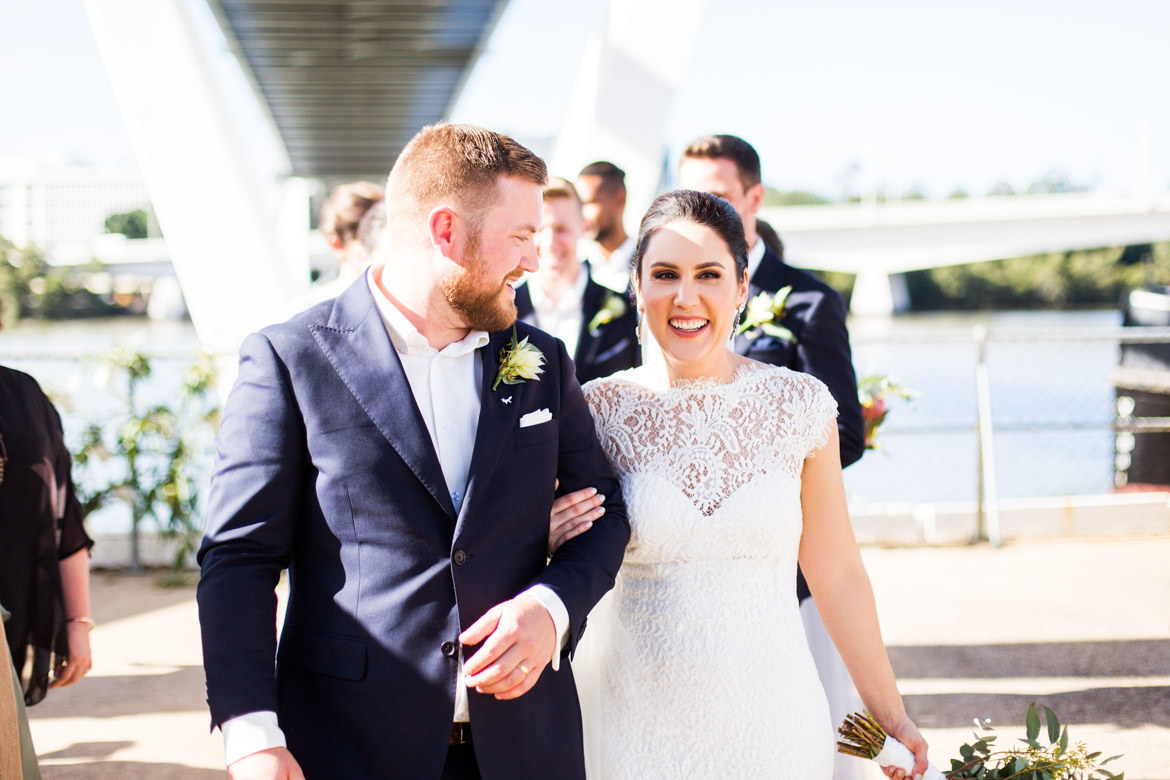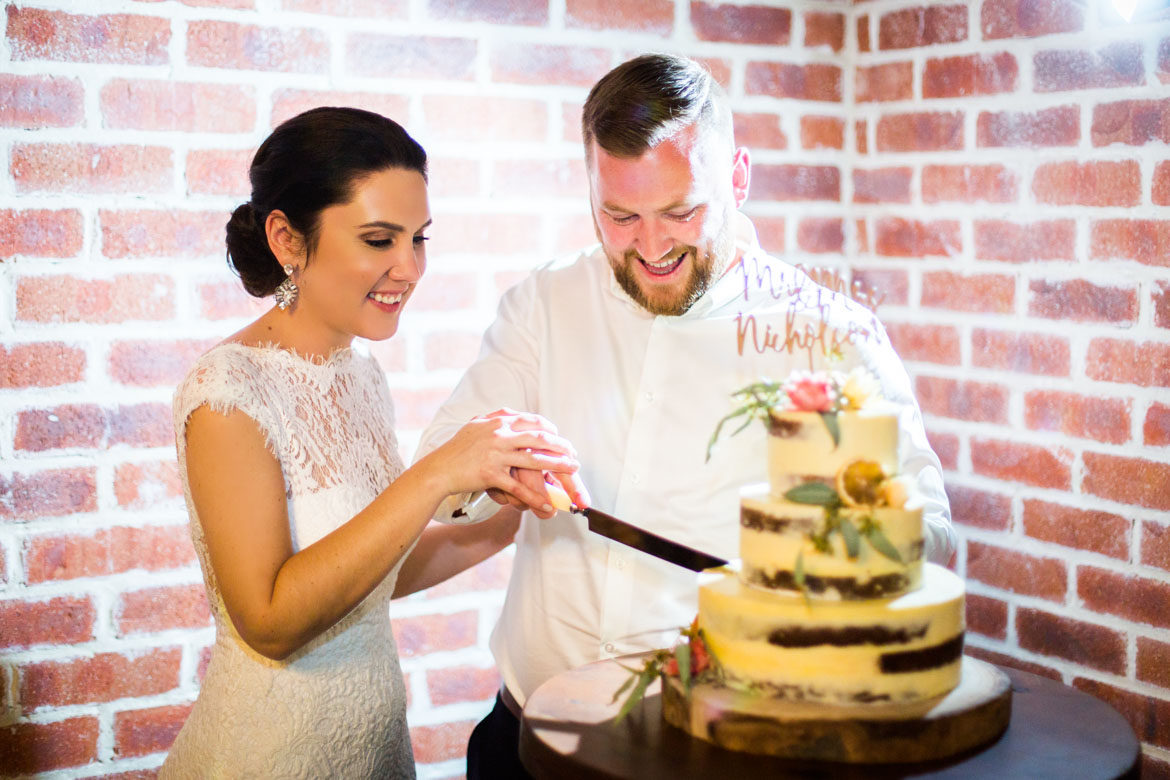 Wedding Ceremony Venue: Maritime Museum
Wedding Reception Venue: Factory 51
Suppliers
Photographer – Alana and Ray, Sunlit Studios
Gown Designer – Wendy Makin
Menswear -Institchu
Cake by – Bride's Sister
Flowers by – Bride's grandmother
Hair and Make-up – Blush and Bangs
Celebrant – Matt Casson
Josh and Nadine – Factory 51 Brisbane Wedding, Brisbane Factory 51 Wedding, Brisbane Maritime Museum Wedding Photographers, Brisbane Maritime Museum Wedding Photos, Maritime Museum Wedding Photography, Brisbane Factory 51 Wedding