Latifi Family – Southport Holiday Family Portraits
The Latifi Family, while visiting from Victoria made the most of their holiday in Queensland and booked a Sunlit Studios Gold Coast Beach Family Photography Shoot. We are so glad they did, because it was such a sweet little shoot and their girls are simply divine!

Having your family portraits photographed while on holiday really does make sense. Not only do you have more spare time, everyone will be more relaxed for those natural, happy expressions. And what a perfect way to remember your family holiday together, proudly displaying the memories in your home to enjoy everyday 🙂

We met The Latifi's at the beautiful Southport beach locals call 'The Spit'. It has many versatile places to photograph for different looks – The jetty, along the path by the water, the grassy areas by the beach and of course getting those toes sandy on the beach! For variety, the family had a couple of oufit changes during the shoot and as such they have a lovely selection of images of their young family on their Gold Coast Beach Holiday!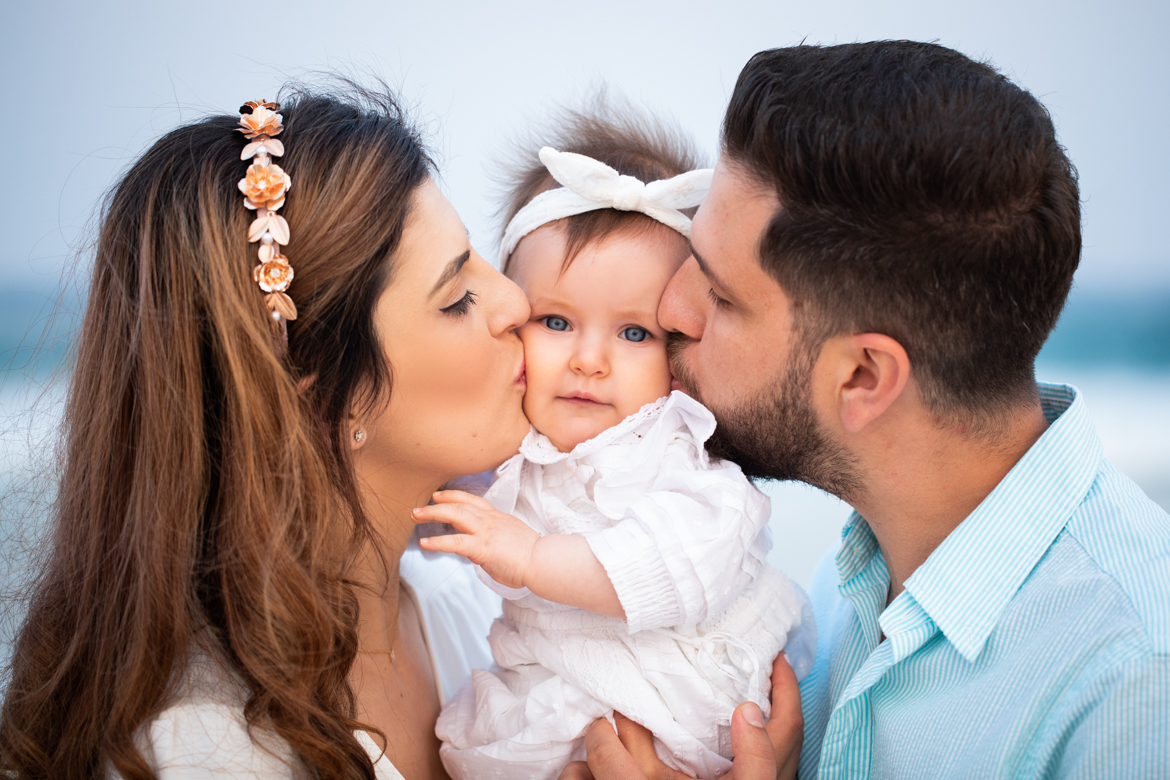 Gold Coast Beach Family Photography
Family Portrait Location – The Spit beach, Gold Coast
Family Portrait Photographer – Alana, Sunlit Studios
Gold Coast Family Portrait, Beach photos gold coast, Beach photography gold coast, family beach photographs, Children Photographer, Family Photographs Gold Coast, Family Portraits, Gold Coast Holiday family portraits, Beach Holiday Family Photos.
Love this Beach Photography Shoot?
Contact us to arrange your session today!