We proudly present this Brisbane Family Portrait with the Puleiku family. We normally love the challenge of capturing the connection that bigger families share, but the Puleiku family were a dream to work with.
Even with the stress of peak hour Brisbane City traffic and parking difficulties, we were blown away with how beautiful this family presented in their photographs. And as you can see in the final result, they have some beautiful memories to treasure!
The Brisbane City Botanic Gardens offers a central location for a natural, outdoor backdrop. The Gardens are our recommendation over the Roma Street Parklands. The depth of the Botanic Gardens allow for an ininterupted green background. It also caters to the sun better – and you just know we LOVE our sun!
The family decided to display their photographs on our Panoramic Masterpiece Canvas Gallery and 15-Print Boxed Collection. It was our privledge to play a part in creating the artwork that is now displayed in their home for their children, family and friends to see.
Nothing tells your children what matters most than family portraits on your walls.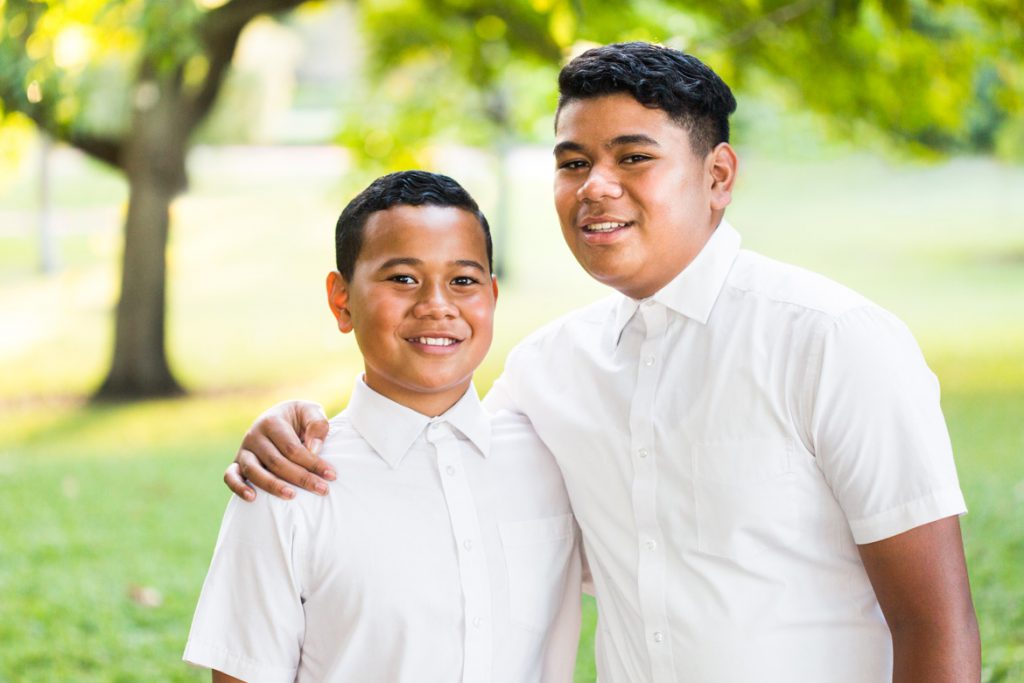 Family Portrait Photographer – Cameron, Sunlit Studios
Portrait Location – Brisbane City Botanic Gardens

Brisbane Family Photographers, Brisbane Portrait Photographers, Children Photography, Extended Family Photography, Family Photographers, Outdoor Family Portraits

Have you been dreaming of your own Brisbane Family Portrait Session? Contact us today to book in!