Christina and Sean's Albert River Wines Wedding Photos
This gorgeous couple are lovers of wine, wineries and Tamborine… so it was a match made in heaven for them to be married at Albert River Wines! Not only were they blessed with beautiful weather and green vineyards to stroll through, but also stunning jacaranda trees in full bloom 🌸 A perfect spring wedding! Enjoy all the highlights of their Albert River Wines Wedding Photos!!
The Vendors
Ceremony Venue – Jacaranda Gazebo, Albert River Wines
Reception Venue – Tamborine House, Albert River Wines
Flowers – Raising Flowers
Hair – Tamika Hair & Makeup
Make-up – Richelle Darben
Celebrant/Minister – Meaghan Bowden
Gown Designer – Stella York, White Lily Couture
Grooms Suit – Wil Valor
Entertainment/Music – Explosive Entertainment
Photography – Alana and Ben, Sunlit Studios
Q+A with the couple
What led you to choose your ceremony location? Are there any particular characteristics that make it unique to you?
We both enjoy visiting different wineries and trying new things so Tamborine was one of the first places we visited when we moved to Queensland together. Unfortunately the first time we visited we got lost and didn't get to see any wineries but we've had many successful trips since and have fallen in love with the area.
What are your favourite wedding details?
Our port unity ceremony – we will be toasting to our marriage over a glass of port from the winery that made the wine that we drank when we got engaged. We will be using this port to toast to all our future achievements together as a married couple. We are using port glasses from Seans late grandma. Chrissie will be wearing pearls from Seans grandma & have pandora charms from her late stepmum included in her bouquet as a way to honour our late loved ones.
What has been the most stressful part about planning your wedding?
Trying to keep up with all of the appointments while working full time hasn't been easy! Most of our family are from Sydney so it hasn't been easy to work with them to get things ready and a lot of them play a big part in the wedding.
Considering your future together, what are you looking forward to the most?
We're looking forward to the experiences we'll have together – the places we'll travel, hopefully buying our family home and raising kids together.
What role do your family and friends play in your life as a couple?
Our family are very supportive. When we first started dating, we hadn't been dating long before Sean moved to Sydney and moved in with Chrissie who was still living with her mum and stepdad at the time, Sean was welcomed with open arms. And then when Chrissie made the decision to move to Brisbane with Sean, Seans mum welcomed her into the family and helped while we both settled in. We have always felt the support of our families behind us it feels like nothing we ask is too much trouble.
Top 3 Tips for other couples?
Just one – communicate with each other. We make sure to communicate with each other whether it be good or bad. We share when we're happy and we share when we're stressed. We see ourselves as a team and support each other at all time
The Photographs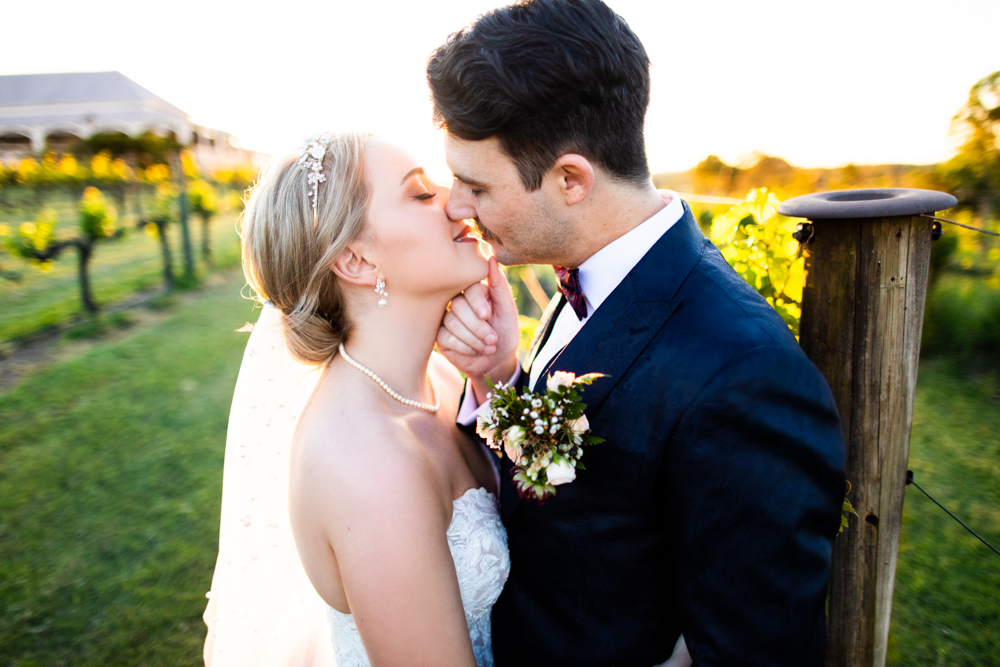 Albert River Wines Wedding Photos, Albert River Wines Tamborine Wedding, Albert River Wines Wedding Photography, Albert River Wines Wedding Photos, Gold Coast wedding Photography, Tamborine Mountain Albert River Wines Wedding, Tamborine Mountain Wedding Photographers, Tamborine Mountain Wedding Photography, Tamborine Wedding Photography, Gold Coast Wedding Photographers
Love these Albert River Wines Wedding Photos? Contact us today to arrange YOUR Wedding Photography!