Chloe and Brent's Yabbaloumba Retreat Wedding Photography
The Vendors
Wedding Venue – Yabbaloumba Retreat, Cambroon Qld
Gown Designer – Luv Bridal
Mens Wear – Institchu
Flowers – Willow Bud Flowers
Hair & Make-up- Dot & Birdie
Celebrant / Minister – Sommer Sander Celebrancy
Cake – Crummi Cakes
Entertainment / Music – Hayden Hack Music
Videographer – Karlin Shot It
Coordinator / Stylist – L&L Co Events
Yabbaloumba Retreat Wedding Photography – Cameron and Ben, Sunlit studios

Q+A with Chloe and Brent
What led you to choose your ceremony location? Are there any particular characteristics that make it unique to you?
It was the first place we looked at and we just fell in love with how 'us' it is! Relaxed and country and so beautiful!
What are your favourite wedding details (a special venue, a unique dress, a fun cake etc.)?
The venue is so rustic and fun. Our cake is going to be made by a dear friend, who is going to do something fun for the topper!
What has been the most stressful part about planning your wedding?
Everything! The little things, picking tablescapes, planning the seating and little things like that have been the hardest.
Considering your future together, what are you looking forward to the most?
Spending the rest of our lives with each other, each others best friends. Being able to start a family together eventually.
What role do your family and friends play in your life as a couple?
They're our people, to support us, laugh with us, cry with us. They are the best people to have around
Top 3 Tips for other couples?
Get a wedding planner or co-ordinator, it helps so much! Go with your heart when you find something you like! Don't stress too much, whatever happens on the day happens, just enjoy it!
The Vows
Chloe:
Falling in love with you wasn't falling at all, it was something like walking in to a house and knowing you are home. Because you are my home Brent, and wherever you go, I'll be there. As your biggest fan, your shoulder to lean on, your best friend, I'll be there through it all, by your side and hand in hand.
You inspire me every day, you make me dream. You fill me with courage, and make me laugh, challenge me, and support me. But best of all, you choose me. And I choose you, yesterday, today and everyday.
I stand here today as your bride, opening the book of life at our next chapter, and I cannot wait to see what it brings us. I'm so excited to make a lifetime of dreams become a reality, to continue our adventures together and to be a part of your happily ever after. I love you forever Brent.
Brent:
For all that do know me, you know I didn't write these by myself.
In all seriousness Chloe, Marge…
I promise to inspire you, to laugh with you, and to seek adventures with you.
I promise to challenge you and always support your dreams. I promise to love you and Ellie always and forever.
And most importantly, I promise to always leave my socks on the couch after a day's work.
I'm glad you have been by my side for eight years as some of you may know I wouldn't have been able to accomplish the things we have done, alone.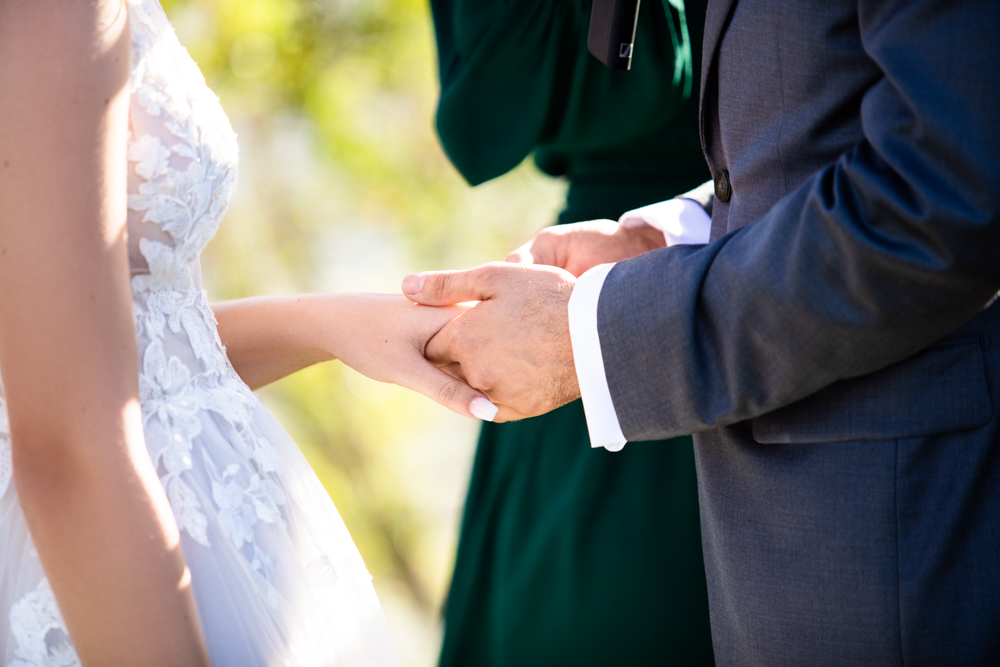 Yabbaloumba Retreat Wedding Photography, Sunshine Coast Wedding, Sunshine Coast Wedding Photography, Sunshine Coast Wedding Photographer, Kenilworth Wedding photographer, Yabbaloumba Retreat Wedding Photographer, Brisbane Wedding Photographers, Country Wedding Photographer, Australian Wedding Photographer, Queensland Wedding Photography, Queensland Wedding Photographer, Candid Wedding Photography
Love this wedding venue?
Contact us today to arrange YOUR Yabbaloumba Retreat Wedding Photography!