We love capturing the unique events of a European Wedding, and this Brisbane Romanian Wedding was the first of it's kind for us!
Emanuel got ready in a holiday home on the Gold Coast. He's family joined him there, coming all the way from Europe and Perth to celebrate this special occasion with him.
Denisa got ready in their family home in Ormeau, just around the corner from our studio! This is where Romanian tradition came through – Denisa and Emanuel first saw each other inside her family home, where a short ceremony, prayers and blessing took place. During this first ceremony, Emanuel was able to call his father, who was too unwell to make the long journey for this Brisbane Romanian Wedding. We were touched by the obvious love and respect Emanuel has for his father as the spoke tenderly over the phone.
We then headed outside to the adjoining property to Denisa's home, where the Church that her father is the pastor for. Just outside the Church was a gazebo, were the Australian Civil Ceremony took place. Usually the highlight of a typical Australian Wedding, this ceremony seemed so insignificant relative to the other ceremonies and happens from the day.
With the exchange of rings, we made our journey to our favourite beach location, The Spit, for the first round of bridal photographs. We usually avoid photographing in the middle of the day, but Emanuel had his heart set on beach photographs on his wedding day and so we made it happen! We're pretty proud of how they turned out despite the time of day and hundreds of sunbathers to work around (and photoshop out!).
We then returned to the Church in Ormeau to begin a 2.5 hour service in Romanian! We were a little scared when Denisa told us about this (I mean, 2.5 hour service in a foreign language??) but we were pleasantly relieved when group after group of guests came to the front and performed beautiful musical performances. We couldn't believe the pool of talent amongst Denisa and Emanuel's family and friends!
At the conclusion of the service, and a another short bridal party photography session, we finished the evening at the beautiful Sirromet Wines, Mt Cotton.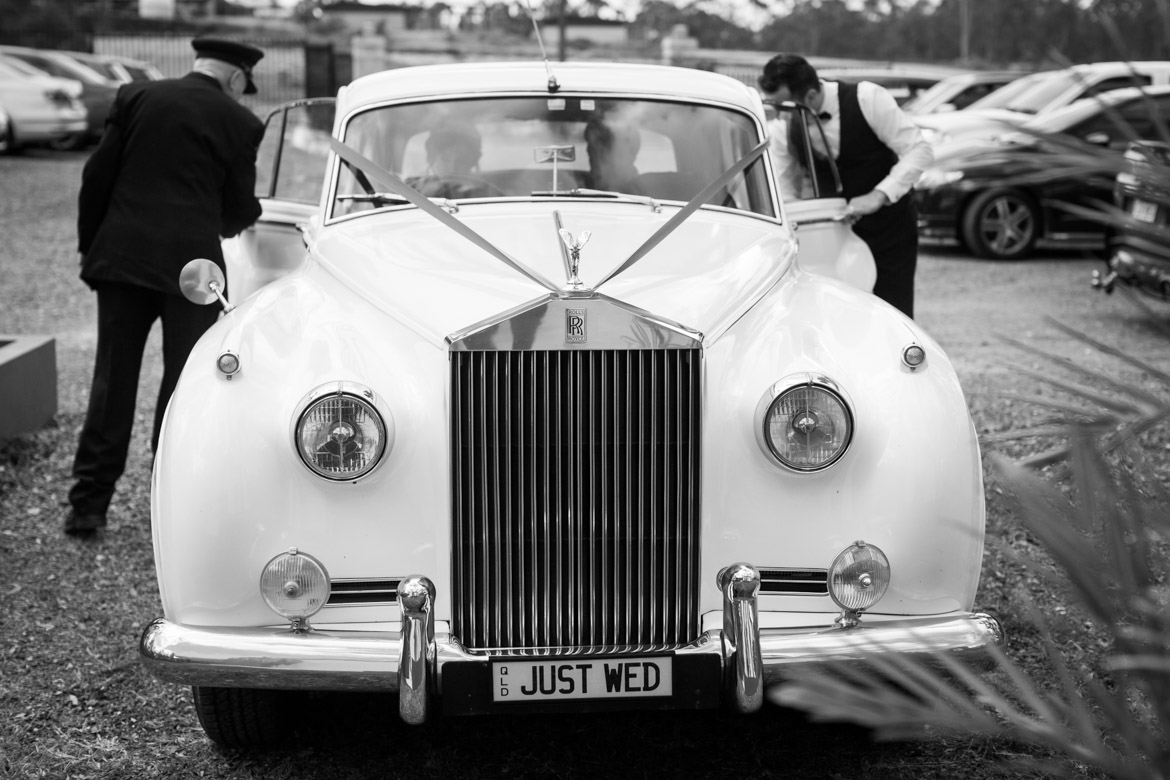 Suppliers
Ceremony – Grace Christian Church
Gown Designer – Brides Aunty
Mens Wear – Hugo Boss
Cake – A Sweetest Delight
Flowers – Redlands Fresh Flowers
Celebrant/Minister – Mike Gordon
Reception Venue – Sirromet Winery, Mount Cotton
Wedding Photographers – Elizabeth and Cameron, Sunlit Studios
Brisbane Romanian Wedding, Brisbane Wedding Photography, Sirromet Wines Wedding, Sirromet Wines Wedding photography, Beach Wedding photographs, Romanian Wedding Brisbane, The Spit Photographs, Beach Wedding photography, Gold Coast Wedding Photography, Gold Coast Wedding Photos, Romanian Wedding Photography, Romanian Wedding Photographers