Jess and Tyran' s Brisbane Wedding
"A wedding is a means for expressing our deep love for each other in front of all the people we care about. It's the beginning of the rest of our lives as two people that belong together" – Jess and Tyran
Cherbon Waters Wedding Suppliers
Brisbane Wedding Venue – Cherbon Waters, Brisbane
Gown Designer – Forever Bridal
Hair & Make-up – Immogen
Celebrant/Minister – Jo-Ann Clout
Stylist – Natasha, Captivating Moments
Cherbon Waters Wedding Photographer – Elizabeth and Eric, Sunlit Studios
Q+A with Jess and Tyran
What led you to choose your ceremony location? Are there any particular characteristics that make it unique to you?
We want it to be water-side and very Australian – we saw Cherbon and all it had to offer and we didn't bother to look anywhere else because we knew it was perfect.
What are your favourite wedding details?
Mum is the celebrant, she got qualified especially for us.
What has been the most stressful part about planning your wedding?
People asking if I have everything sorted out yet.
Considering your future together, what are you looking forward to the most?
Travelling

Top 3 Tips for other couples?
Communicate, laugh and don't keep score.


Their Vows
Dearest Tyran,
Thank you for taking the time away from league of legends to be here today. AFK and here to stay.
I love you. You are my best friend, my protector, my calm in the storm and I cannot wait to spend the rest of my life with you. You are loyal, selfless and patient. You are loving, dedicated and effortlessly warm. You are just about every lovely word I could think of. If I know what love is, it is because of you.
My promise to you
I will always work to be worthy of your love
I will be patient and supportive of your dreams, except where Bluetooth speakers are involved
I will always be hopelessly devoted to you
In the face of adversary, together, we will always come out of top
Even when life is hard, loving you is easy.
I, Jess take you, Ty to be my husband, to have and to hold from this day forward, for better, for worse, for richer, for poorer (emphasis on poorer), in sickness and in health, to love and to cherish, until death do us part.
Anyways, thanks for having me.
Jess, you are the love of my life. Words can barely begin to describe how much you mean to me. You are the reason it's so easy to get up in the morning, you're the reason I so badly want to get home every day, and you're the person I want to spend the rest of my life with.

Your beautiful eyes, your caring heart, and the way you look out for us as a couple, are just a few of the things that begin to scratch the surface of my appreciation for you. You've been the most important person in my life for so long, it's just crazy to think that we've ended up together.

For the longest time I've known we were kindred spirits. — The laughter we shared whenever we were together always brightened my day, and my only regret was that it would have to end whenever I left. I am now incredibly thankful that I get to spend the rest of my life with you.

Going forward in our lives together, I promise to be the most supportive partner I can be, I promise to always be your rock, I promise to love you endlessly and I promise to do all the nitty-gritty chores that you make me do, and I'll try my best to not complain about doing them as much. I love you.

I Tyran, take you Jess, to be my wife, to have and to hold, from this day forward, for better or for worse, for richer or poorer, in sickness and in health, to love and to cherish, until death do us part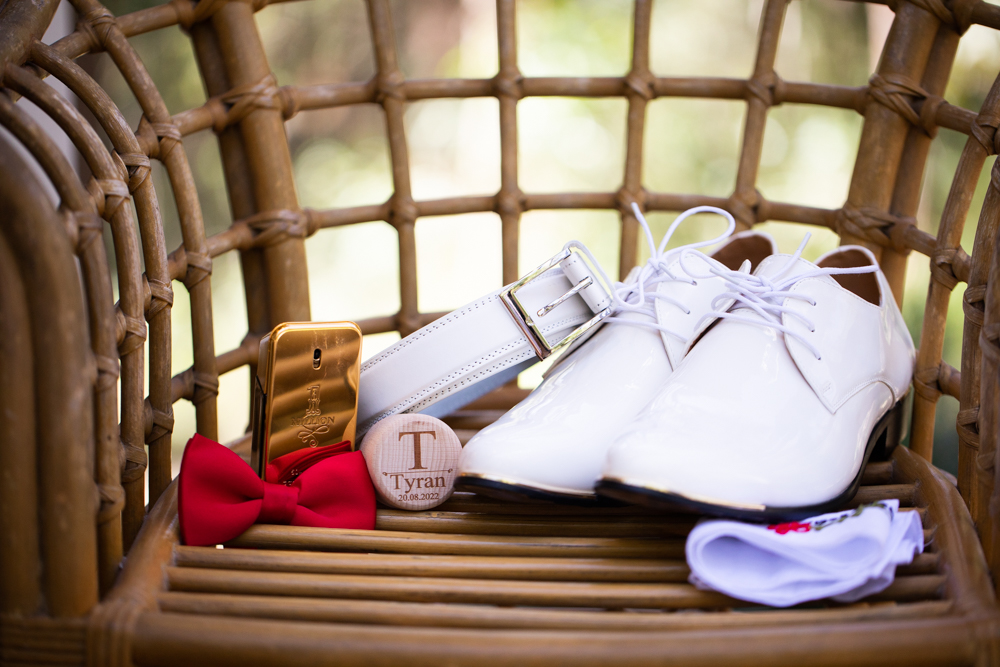 Cherbon Waters Wedding Photography, Cherbon Waters Wedding Photographer, Brisbane Wedding Photographers, Brisbane Wedding Photography, Garden Wedding Photography, Candid Wedding Photos, Natural Wedding Photos, Vibrant Wedding Photos, Australian Wedding Photography, Wedding Photographers Brisbane.
Planning a Brisbane Wedding? We would love to chat about your special day. Contact us today!